Our team comprises a diverse collective of passionate architects, interior designers, technicians and support staff. Although we are passionate about the daily production of our work and its impact on our community, we are ultimately working to live in the environment that we help to create and preserve.
We operate a practice of talented people from our studio and pride ourselves on applying design excellence with efficiency of delivery and commercial expertise. Our projects are overseen by our experienced team of Directors.
We allow our design professionals to focus on project work and deliver the best outcomes for our clients.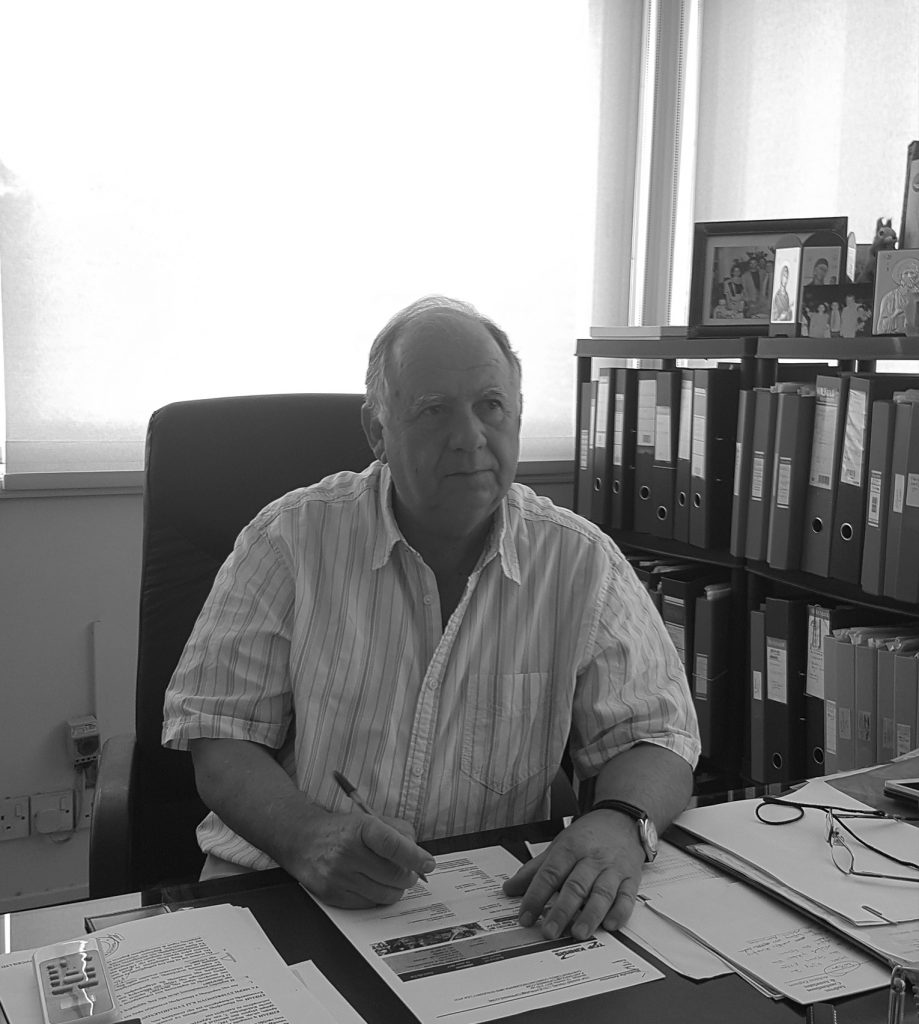 Director and founding member of Andreas Constantinou + Associates (AcA)
Andreas is a Director and founding partner of Andreas Constantinou Archictecs – Engineers (AcA Architects) which was founded in the year 1980. Andreas obtained his B.A.Arch(Hons) in Architecture and an M.A. Arch(Hons) in Architecture from USA. He is a register member of ETEK as an Architect and property Valuer. During the almost 40 years of presence in Cyprus, he has desinged and supervised a big number of projects from small scale to medium and large scale projects in the private as well as the Govermental sector.
Andreas is also acting as a professional consultant in a few companies which is providing his valuable input as an external professional expert. Among others he consults Banks, departments of the Goverment and vairous private companies.
Andreas has also served the community in a number of social posts as being President of a Lions club as well as a Rotary club in Nicosia. He was also elected for 25 years at the Municipality of Strovolos till Dec. 2011. Out of the 25 years of service, the ten years was acting as a Deputy Mayor of the Municipality.
Andreas is also registered in various professional bodies and completed a number of professional seminars in various subjects.
He was honored by many bodies for his carrier and his social service and contribution to the society.
Highlights of Professional Experience & Key Projects
He has Completed the design and supervision of a number of projects on the commercial, industrial, residential, mixed use, retrofitting, Renewable Energy (PV), Defence, public sector, Civil works, etc.
Key Projects: The National conference centre that was designed and used during the EU Cyprus Presidency. The projects was jointly designed and supervised together with Scott Brownrigg Architects in the UK.
He also designed and supervised the National press Center or the Republic of Cyprus as well as various schools and Ministry of Defence Projects.
He also have deisgned a public square in Greece as well as many other commercial and residential projects with many millioni Euro budget.
Partner - Senior Design Architect
Renos Constantinou was born in Nicosia, Cyprus. He earned his Bachelor of Arts degree in Architecture, RIBA 1 from University of Greenwich, UK. He continued further his postgraduate academic studies at University of Brighton UK, RIBA 2 and completed his studies at BME University, where he has obtained his master degree in Architecture and Architecture Engineer.
Renos started his career in 2006 in London, UK where he was working at two well established and reputable architectural companies, ZahaHadid UK and Scott Brownrigg (SB), which are one of the largest and most successful international architectural firms.
During his employment in London at ZAHA HADID UK, he was part of the team working on the following projects:
BUSINESS BAY. MIXED – USE DEVELOPMENT COMPETITION, SKYCRAPERS IN DUBAI (DANCING TOWERS)
SPACE FOR ARTISTIC CREATION CORDOBA, SPAIN
OLYMPIC SWIMMING STADIUM 2012, LONDON, UK
ELEFTHERIA SQUARE AND SOURROUNDINGS NICOSIA, CYPRUS.
At SCOTT BROWNRIGG (SC) he had the opportunity to work on large scale Hospitality and Leisure projects, such as:
AFRODITE HILLS HOLIDAY VILLAGE, PAFOS, CYPRUS
NICOSIA TOWER
MEDITERRANEAN HOTEL, LIMASSOL, CYPRUS
EDEN HOUSE, UK
Renos returned to Cyprus and joined to ACA's Architects (Andreas Constantinou and Associates Architects – Engineers, Since 1980) in 2011 as a Senior Design Architect.
He is currently team leader on various small to large scale architectural projects in diverse fields such as, residential, medical/health, office buildings, showrooms and many other different projects, involving renovation, recreation, interior design, extensions and restorations.
As a team architect he was involved in several other projects, such designing of Sport Centres,  Defense facilities, Squares and more. 
As a Senior Design Architect he is responsible for architectural drawings, interior design, contract administration, and supervision of construction.
Renos is passionate about way architectural sculpts and the built environment can transform people's lives in a long-lasting and emotionally significant way. His drive for great design comes from the charge he has given himself: never stop improving the world we live in.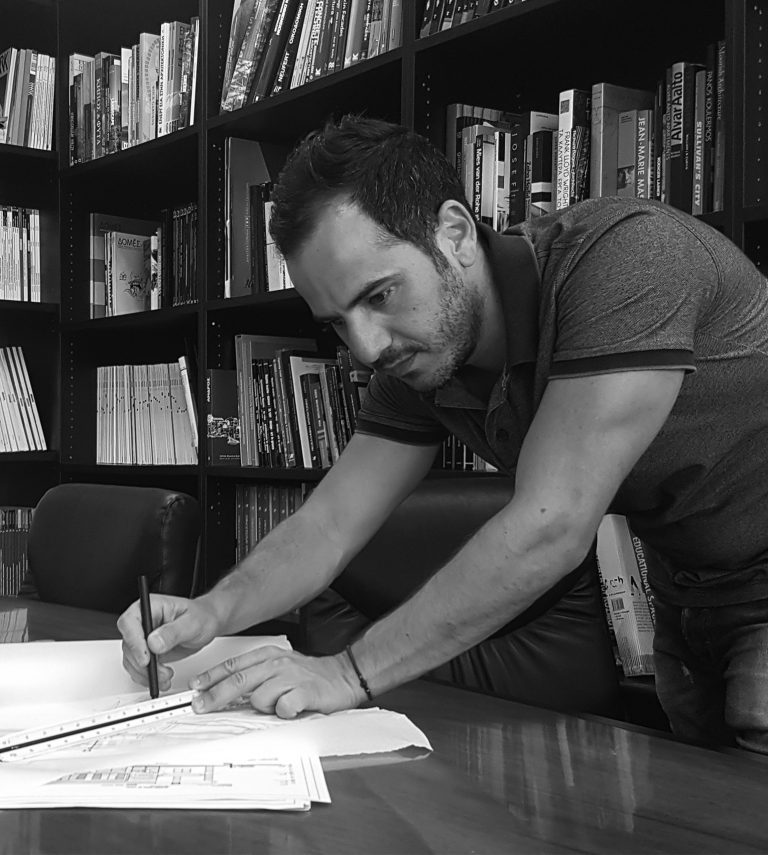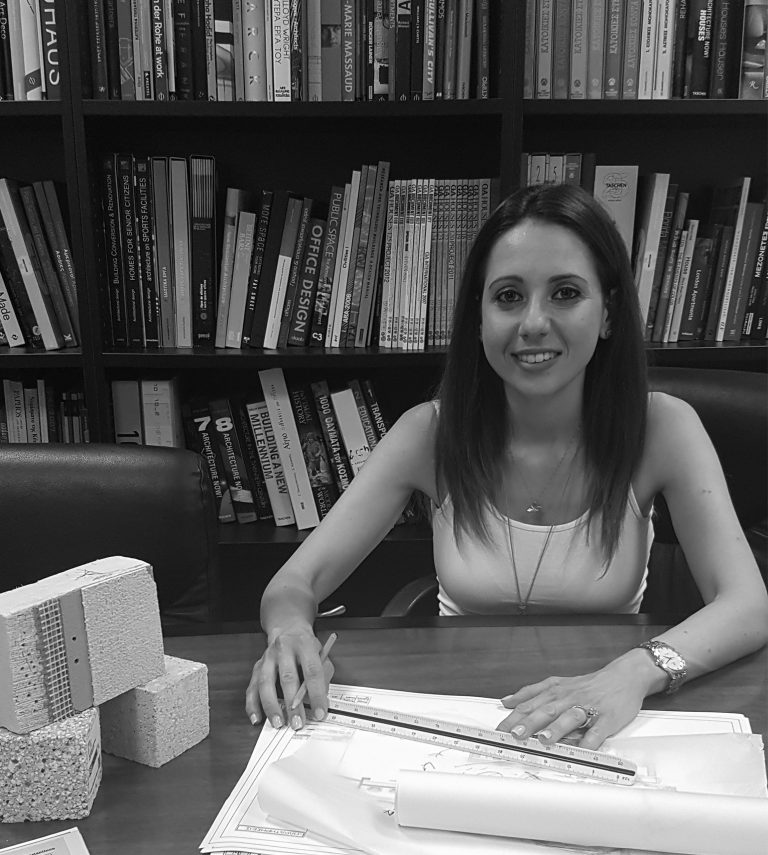 With more than seven years experience in architectural design, I have exceptional abilities and knowledge in designing, planning, detailing and coordinating projects both in the public and private sectors. My exceptional communication, solving problems and leadership skills, public relations, join together with my deep knowledge of engineering and architectural codes make me a highly valuable employee and team leader.
(BEng(Hons), MSc) - Partner Civil / Structural Engineer, Water & Environmental Engineer, Energy Consultant
Paris during his academic years, has graduated from the University of Surrey in the UK and he was awarded the BEng(Hons) in Civil Engineering. He also obtained his Masters from the same University and he was awared with the MSc in Water and Environmental Engineering. In addition, also studied at the Higher Technical Institute in Cyprus and he was awared with the Prize for the best project in Civil Engineering Works which was sponsorted by the National Guard as well as his first Diploma in Civil Engineering.
Paris is Self-employed since 2006 , owner of Engineer4U Engineering Consultants, , multi-diciplinary engineering consulting firm and Partner at Andreas Constantinou Architecs-Engineers-Valuers, Architectural Consulting / design firm and Property Valuations , leader of a team of engineers, architects and other professionals. Managed a number of small, medium and large scale projects in the Commercial, Residential, Enviromental, Energy, Health and Safety sectors. Actively involved in various Non-Govermental Organisations, as well as Vice President in the Managing Board of a Semi-Govermental Organisation of the Republic of Cyprus. Participated in many Cypriot and European events representing various bodies such as the student movement, youth and professional organizations. Also registered in various professional bodies and completed a number of professional seminars in various subjects.
Highlights of Professional Experience
He has Completed the design and supervision of a number of projects on the commercial, industrial, residential, mixed use, retrofitting, Renewable Energy (PV), Defence, public sector, Civil works, etc.
Key Projects: Alakati Village Project with a budget 350 million Euros, TAFL Medical Centre with a budget 12 million Euros, Ministry of Defence Project in Nicosia with a budget 4.1 million Euros, Ministry of Defence Project in Nicosia Disctrict with a budget 5 million Euros, Medical Center in Nicosia with a budget 2.5 million euros, Commercial centre (multi-storey buidling) in Nicosia with a budget 2.5 million Euros, many villas and residence buildings. Commercial Photovoltaic Projects totalling more than 40MW with a budget over 45 million euros, more than 150 Photovoltaic Projects up to 150KW power each in Cyprus, Energy Audits to Buildings commercial.
Have prepared many Environmental Impact Assessments and Environmental Monitoring studies. Latest Environmental Project study was the Dali Municipality with 12 neighboring communities – Waste Management and consulting which was done jointly with KPMG Cyprus. He has also prepared a number of Health and Safety Plans for projects in the Contruction industry.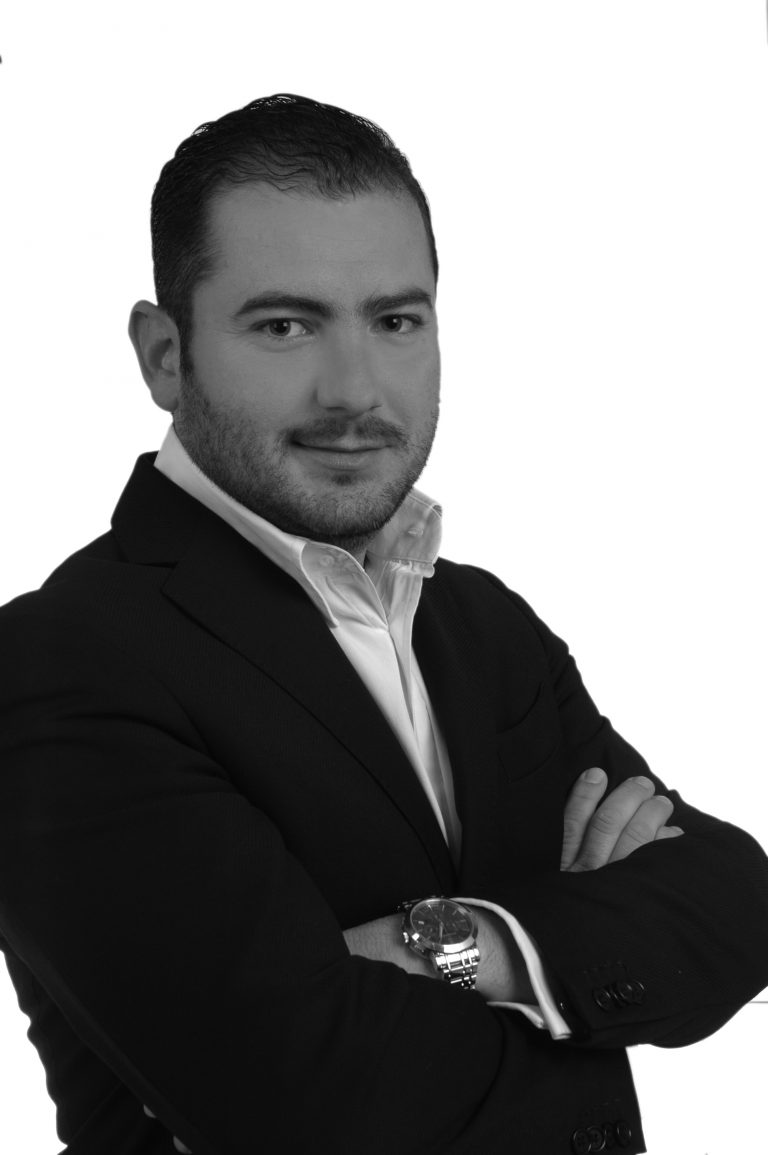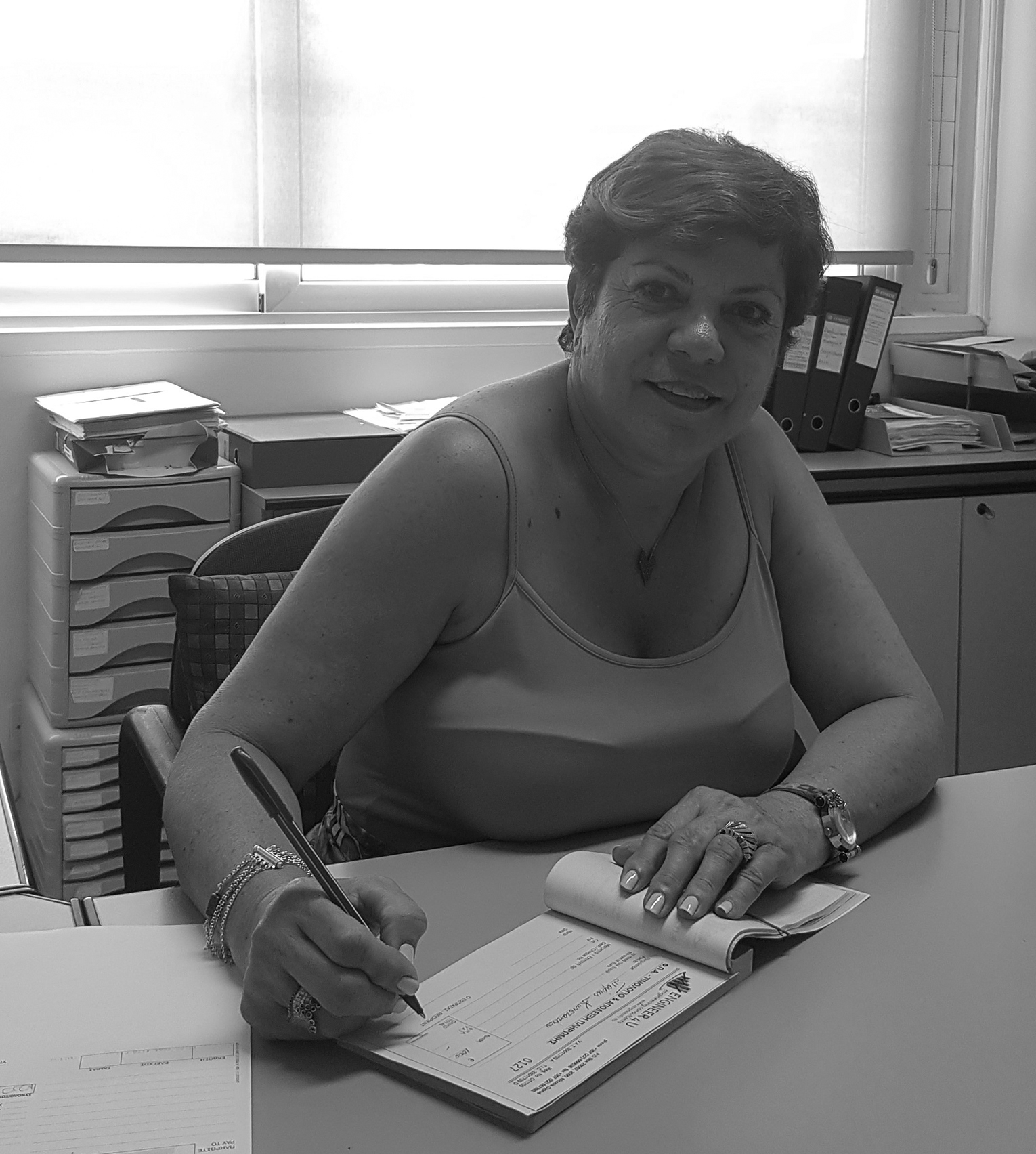 Stella Papadopoulou
Executive Secretary
CARRERS
AcA Architects continually looks for passionate, talented architects and interior designers who can make a positive contribution to our energetic and talented team, for any current or future positions.
Talented Architects / Interior designers with design flair and well developed interpersonal skills should apply by emailing their CV , covering letter and sample of their portfolio to info@aconstantinou.com and renos@aconstantinou.com